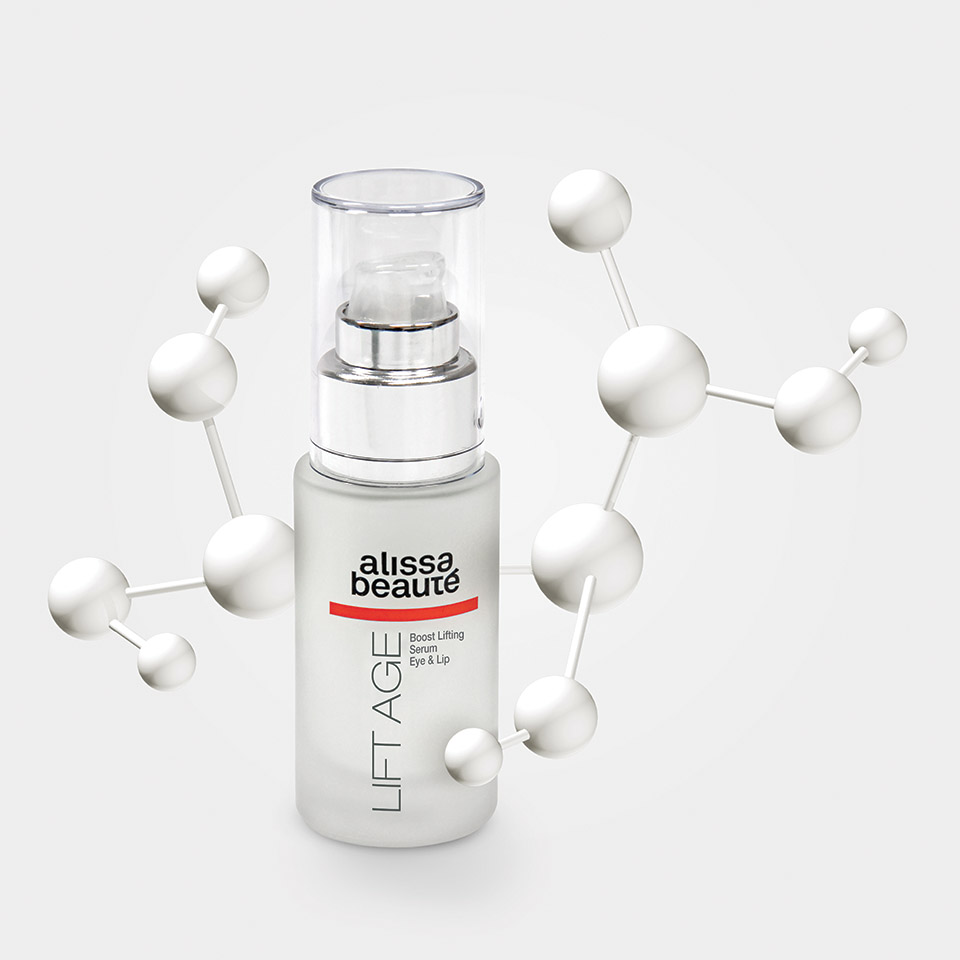 Lift Age
Ge ditt ansikte ett lyft
EFFEKTER PÅ HUDEN
Förbättrar ansiktskonturen
Har en uppstramande och lyftande effekt på kinder,ansiktsform och hals
Ökar cellernas ämnesomsättning och revitalisering. Mjukar upp hudytan och har en uppstramande effekt på linjer
FÖR VEM
Framtagen för både naturliga tecken på åldrande och åldrande som orsakats av stress, rökning och sömnbrist som ger oönskade effekter på huden.
Rekommenderas för alla hudtyper med tendens till oelastisk, åldrande hud som är fuktfattig, storporig och med synliga linjer.
SYN®-AKE
is a synthetic form of snake venom and replicates the effects of a peptide that is known as Waglerin 1. Syn-ake is a topical anti-aging ingredient that was developed as an alternative to Botox injections and other types of synthetic treatments that are formulated to get rid of wrinkles, crow's feet, and other signs of aging.
YEAST EXTRACT
a great source of amino acids, proteins, minerals, antioxidants and B group vitamins. It has a cellular structure very similar to human cells. When applied topically it stimulates the fibroblasts to produce collagen and elastin enhancing tigthening and lifting results.
GAG
Glycosaminoglycans are essential to the cells metabolism keeping the collagen and elastin in a good condition, strongly prevents the degeneration of skin structure and increases tissue permeability for better penetration of active substances.