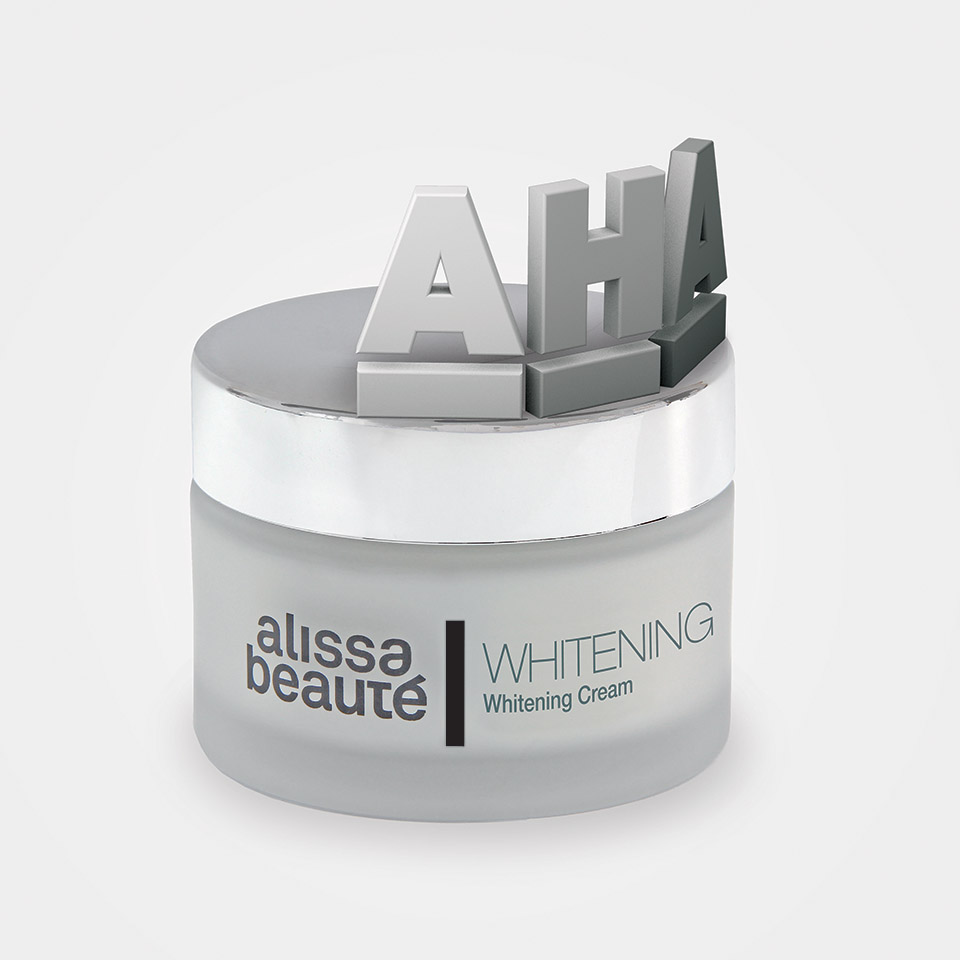 Whitening
Ge din hud en jämn lyster
EFFEKTER PÅ HUDEN
Lösningen på pigmentförändringar
Ger en gradvis tillbakagång av pigmentförändringar och förebygger uppkomsten av nya
Exfolierar skonsamt döda hudceller på djupet
Reducerar acneärr och djupa linjer
Ger lyster och föryngrande effekt på huden
FÖR VEM
En cellförnyande produkt som exfolierar skonsamt men effektivt. Ger synliga resultat på ojämnheter, pigmentförändringar, acneärr och linjer.
Effektiv för en hud som är åldrad, bland/fet hud, förstorade porer, acneärr, trött och livlös hud.
HEXYLRESORCINOL
is strong melanin inhibitory. Works on tirosinase enzyme, responsible for the first step in melanin production, and decrease significantly the production of melanin.
KOJIC ACID
product of the fermentation process of malting rice. In vitro and in vivo studies have shown that kojic acid is effective for inhibiting melanin production.
ALPHA HYDROXY ACIDS (AHA)
are effective in making disruption of protein bond among dead cells on the surface of the skin. They remove them and uncover brighter and healthier cells underneath. This process clears clogged pores, improves tone of the skin and smoothes  delicate wrinkles.